Payment & Shipping
Deliveries within Germany
Shipping methods
Registered letter
5,00 Euro
Registered letter from 100,00 Euro
6,00 Euro
Handover registered letter
8,00 Euro
Pick-up and save money
Pick-up at the box office (On event date and at event place)
2,00 Euro
Store pick-up at Dodo Beach (Vorbergstraße 8 · D-10823 Berlin)
We will confirm via email that your order is ready for pick-up.
1,00 Euro
Shipping within the EU
Shipping methods
Registered letter
7,00 Euro
Countries we ship to are...
Austria, Belgium, Bulgaria, Croatia, Cyprus, Czech Republic, Denmark, Estonia, Finland, France, Germany, Greece, Hungary, Ireland, Italy, Latvia, Lithuania, Luxembourg, Malta, Netherlands, Poland, Portugal, Romania, Slovakia, Slovenia, Spain, Sweden & United Kingdom
---
Payment methods
Possible methods of payment:
No fee

SEPA Direct Debit
You can conveniently pay the invoice amount by direct debit from your current account. The direct debit authorization is issued solely for this payment transaction. There will be no extra costs with this payment method.
Fee: 1% of the total amount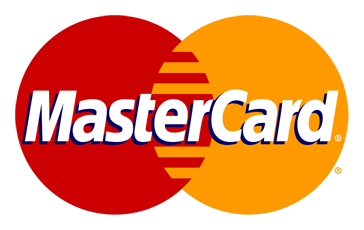 Creditcard
The credit card payment is an easy, safe and fast payment method. We accept Visa & MasterCard. The payment process takes place via the Wirecard AG "Payment" system. As soon as the order is completed your card will be charged with the correspondent amount.
Please notice that you will have to enter your credit card information for each new order, since these details are not saved.
Fee: 0.9% of the total amount

SOFORT banking
You will be forwarded to the direct transfer method sofortbanking. You have to register yourself in a protected payment form with your usual online banking access data. Than you can confirm your remittance with a TAN code according to an usual online banking procedure. The details will be transmitted to your bank encrypted/ in code.
Fee: 1.19% of the total amount

Paypal
If you choose to pay by PayPal, you'll be automatically forwarded to the encrypted website of PayPal. Data is secured through an encrypted SSL code. You need to be registered on Paypal in order to be able to use this service.