Cookie-Einstellungen
Diese Website benutzt Cookies, die für den technischen Betrieb der Website erforderlich sind und stets gesetzt werden. Andere Cookies, die den Komfort bei Benutzung dieser Website erhöhen, der Direktwerbung dienen oder die Interaktion mit anderen Websites und sozialen Netzwerken vereinfachen sollen, werden nur mit Ihrer Zustimmung gesetzt.
Diese Cookies sind für die Grundfunktionen des Shops notwendig.
"Alle Cookies ablehnen" Cookie
"Alle Cookies annehmen" Cookie
Kundenspezifisches Caching
Diese Cookies werden genutzt um das Einkaufserlebnis noch ansprechender zu gestalten, beispielsweise für die Wiedererkennung des Besuchers.
© Katia Temkin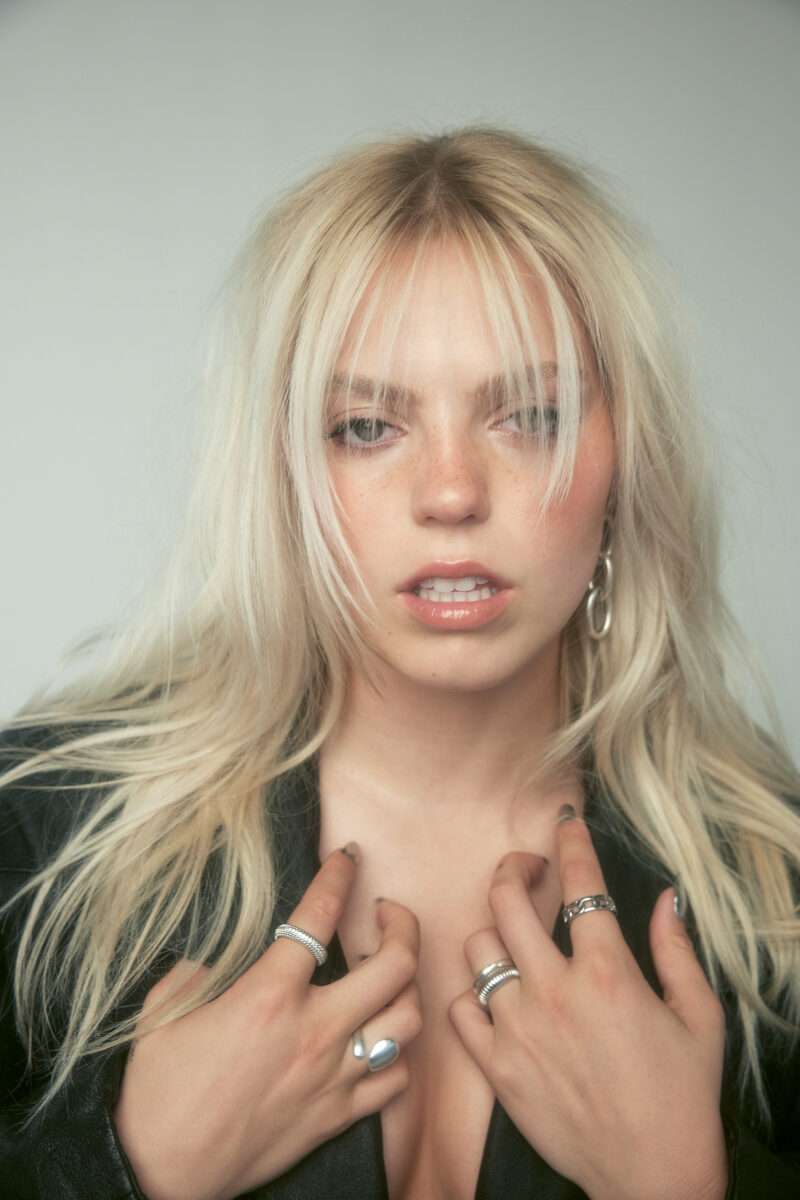 Dieser Artikel ist derzeit nicht verfügbar!
Datum:

Freitag, 16. Februar 2024

Ort:

Huxleys Neue Welt

Einlass:

19:00

Beginn:

20:00
Veranstalter: Trinity Music
Reneé Rapp writes emotional anthems that capture her hopes, fears, and insecurities with...
mehr
Snow Hard Feelings Tour
Reneé Rapp writes emotional anthems that capture her hopes, fears, and insecurities with the intimacy of a diary entry. The North Carolina native isn't afraid to get messy—she leans into her wild, unpredictable impulses when creating music and connecting with her growing fandom. Her bold vulnerability powers her critically acclaimed debut EP Everything To Everyone including the hit singles "In The Kitchen," "Too Well," and "Tattoos." Now, she plans to continue that narrative in her upcoming debut album Snow Angel, in which the eponymous lead single has recently released. "Snow Angel" the song captures Rapp's poignant ability to spin painful memories into songs meant to soundtrack her journey toward inner strength — the thread that holds her impressive discography together.
In 2022, Rapp made her major label debut with "Tattoos", a particularly emblematic ballad which captures her autobiographical approach to songwriting as she explores the highs and lows of a fledgling love affair. "15 and 16, I had to be strong / 22 I'm still scared of it all," she sings on the track, later adding, "'Cause I know one day I could wake up and you'll be gone." The soaring ballad instantly resonated with fans, who begged her to release it after she teased it on TikTok in April 2022.
"To be honest, the fan reaction to 'Tattoos' is the only reason I had enough confidence to release it," the singer says. "If it were up to me, I would have sat on the music for another two years, but the fact that it was received with such open arms made me feel less alone." Rapp was initially hesitant to be so transparent with her emotions but after sharing "Tattoos" she's realized that being honest can be empowering.
Since then, Rapp's star has ascended to new heights. She has performed on Jimmy Kimmel Live! and The Late Late Show with James Corden, and will be reprising the role of Regina George, a part she made her own on Broadway, in the upcoming Paramount+ feature film adaptation of the musical Mean Girls. Additionally, Rapp sold out every date of her debut headlining tour (in under two minutes), her single "Too Well" impacted the Top 40, and her recordings have generated over 100 million streams, and counting. It's been a rapid rise in some senses, but in others, she's been working toward this moment her whole life.
While Rapp is only now sharing her most intimate thoughts with the world, music has been a source of strength and inspiration since childhood. "I couldn't sit still in the car unless there was music," she says. "Otherwise, I would cry the entire time." Her mercurial emotions were a regular challenge throughout her adolescence, which often resulted in her feeling isolated and lonely. "Everybody just said I was 'emotional' and I cried too much," she says. "I was always the one in the friend group who was made fun of for being so emotional."
Eventually, she realized that her sensitivity was her secret weapon. She learned to harness her creative energy and feelings by writing and recording music. Studio sessions, live shows, and even a brief stint in a girl group followed before she landed her big break as a musical theater performer while still in high school, garnering awards and the attention of agents in New York. "I promised my parents that if they let me take a semester off from college, somehow I would land a job on Broadway," she says.
In April 2019, she won the lead role of Regina George in the Tony-nominated Broadway musical Mean Girls. When the pandemic shut everything down in 2020, Rapp was once again able to think about writing and recording her own music. However, she was encouraged to continue auditioning for TV and film roles, and she sent in a tape for Mindy Kaling's hit HBO series The Sex Lives of College Girls. She was cast as Leighton, one of the show's four main characters.
After landing the role, she moved to Los Angeles, where she soon had to adjust to being in the public eye, dealing with feelings of isolation, panic attacks, breakups, and everything in between. While grappling with the emotional fallout, Rapp was inspired to devote herself to creating new, original music. "I got my heart ripped out of my chest," she says. "And I was like, 'Okay, it's fucking go time!'" She processed her heartbreak and healed by crafting powerful, vulnerable songs such as "Tattoos" and her piano-laden tearjerker, "In the Kitchen."
It turns out that when she leans into the chaos in her life, Rapp not only empowers herself but inspires other people who are dealing with similar issues. "I understand that my emotions are my emotions, and nobody can use those against me now. I no longer feel the need to apologize for being emotional, because that's just part of who I am," she says. With much more music on the way, she hopes that by baring her heart she can help others process what they're feeling—and learn to embrace all of it.