Cookie-Einstellungen
Diese Website benutzt Cookies, die für den technischen Betrieb der Website erforderlich sind und stets gesetzt werden. Andere Cookies, die den Komfort bei Benutzung dieser Website erhöhen, der Direktwerbung dienen oder die Interaktion mit anderen Websites und sozialen Netzwerken vereinfachen sollen, werden nur mit Ihrer Zustimmung gesetzt.
Diese Cookies sind für die Grundfunktionen des Shops notwendig.
"Alle Cookies ablehnen" Cookie
"Alle Cookies annehmen" Cookie
Kundenspezifisches Caching
Diese Cookies werden genutzt um das Einkaufserlebnis noch ansprechender zu gestalten, beispielsweise für die Wiedererkennung des Besuchers.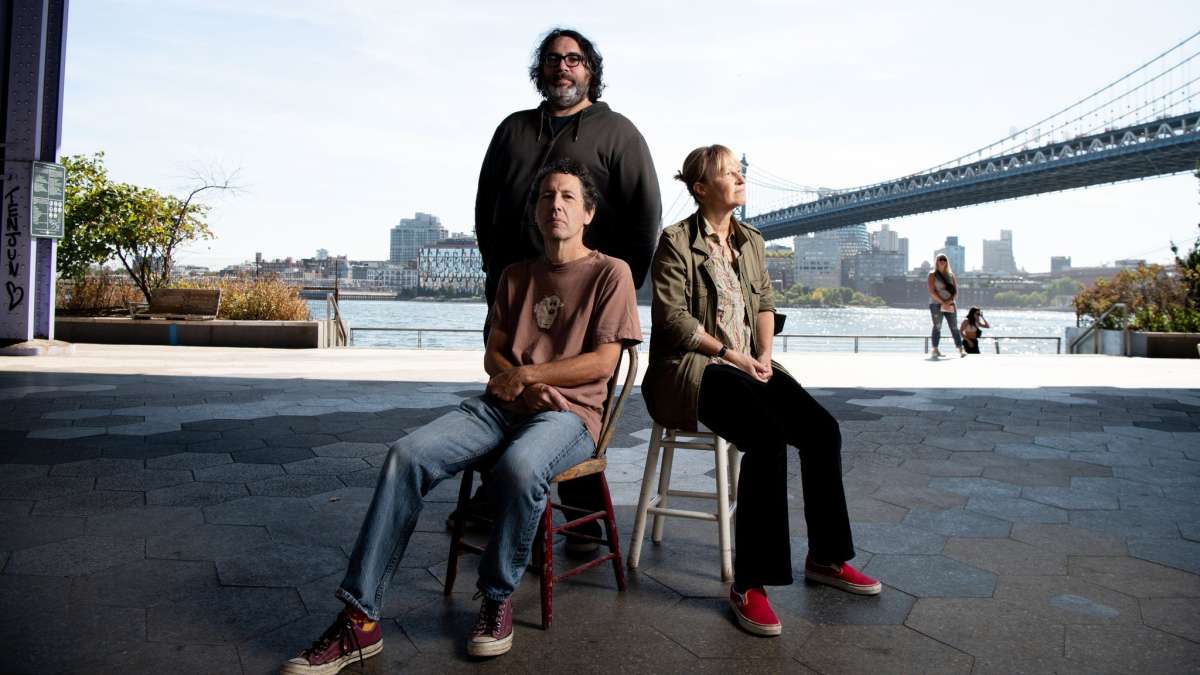 Datum:

Dienstag, 25. April 2023

Ort:

Festsaal Kreuzberg

Einlass:

19:00

Beginn:

20:00
Veranstalter: Fremdveranstalter
Today we bring you the indisputably excellent news that on February 10th Matador Records will...
mehr
Today we bring you the indisputably excellent news that on February 10th Matador Records will release This Stupid World, the sixteenth album by Yo La Tengo. What's more, you can listen to the new song 'Fallout' HERE. In December, the band will host their annual eight-night Hanukkah concert series in Manhattan's Bowery Ballroom. Early next year, Yo La Tengo will hit the road on a wide-ranging tour of the US, UK, and Europe, including a date at The London Palladium on April 14th. Find a complete itinerary below the album bio penned by Marc Masters. Time keeps moving and things keep changing, but that doesn't mean we can't fight back. Yo La Tengo have raced time for nearly four decades and, to my ears, they just keep winning. The trio's latest victory is called This Stupid World, a spellbinding set of reflective songs that resist the ticking clock. This music is not so much timeless as time-defiant. "I want to fall out of time," Ira Kaplan sings in "Fallout." "Reach back, unwind."   Part of how Kaplan, Georgia Hubley, and James McNew escape time is by watching it pass, even accepting it when they must. "I see clearly how it ends / I see the moon rise as the sun descends," they sing during opener "Sinatra Drive Breakdown." In the séance-like "Until it Happens," Kaplan plainly intones, "Prepare to die / Prepare yourself while there's still time." But This Stupid World is also filled with calls to reject time – bide it, ignore it, waste it. "Stay alive," he adds later in the same song. "Look away from the hands of time."   Of course, times have changed for Yo La Tengo as much as they have for everyone else. In the past, the band has often worked with outside producers and mixers. They made This Stupid World all by themselves. And their time-tested judgment is both sturdy enough to keep things to the band's high standards, and nimble enough to make things new.    Another new thing about This Stupid World: it's the most live-sounding Yo La Tengo album in years. At the base of nearly every track is the trio playing all at once, giving everything a right-now feel. Take the signature combination of hypnotic rhythm and spontaneous guitar on "Sinatra Drive Breakdown," or the steady chug of "Tonight's Episode," a blinkered tunnel of forward-moving sound. There's an immediacy to the music, as if the distance between the first pass and the final product has become more direct.    The songs on This Stupid World are still journeys, though. An example is the absorbing, three-dimensional "Brain Capers." To construct this swirl, the band blends guitar chords, bass loops, drum punches, and various iterations of Hubley and Kaplan's voices into shifting layers. Simpler but just as dense is closer "Miles Away." A dubby rhythm lurks below Hubley's vocal, which brushes across the song like paint leaving bright blurs. Throughout the album, these touches, accents, and surprises intensify each piece. It's a rarity – a raw-sounding record that gives you plenty of headphone-worthy detail to chew on.   This Stupid World also gives your brain a lot to digest. All these battles with time drive toward heavy conclusions. In the gripping "Aselestine," Hubley sings about what sounds like a friend on death's door: "The clock won't tick / I can't predict / I can't sell your books, though you asked me to." In "Apology Letter," time turns simple communication into something fraught and confusing: "The words / Derail on the way from me to you." Not everything is so serious, though. The absurdist "Tonight's Episode" helps McNew learn to milk cows, steal faces, and treat guacamole as a verb. And somehow Alice Cooper, Ray Davies, and Rick Moranis show up in "Brain Capers" — all telling us that time isn't finished yet.   So I guess everyone on This Stupid World grapples with how time keeps steamrolling and how we keep trying to do something about it. It is there in the title, a defiant but clear-eyed declaration that suggests a will to fight, against the odds. It's there in the title track too: "This stupid world – it's killing me / This stupid world – is all we have." Such realism leads to the resolute optimism of This Stupid World's parting shot, "Miles Away," which sees time's passage and life's impermanence as things to deal with rather than reasons to despair. "You feel alone / Friends are all gone," Hubley sings softly. "Keep wiping the dust from your eyes." Marc Masters