Cookie-Einstellungen
Diese Website benutzt Cookies, die für den technischen Betrieb der Website erforderlich sind und stets gesetzt werden. Andere Cookies, die den Komfort bei Benutzung dieser Website erhöhen, der Direktwerbung dienen oder die Interaktion mit anderen Websites und sozialen Netzwerken vereinfachen sollen, werden nur mit Ihrer Zustimmung gesetzt.
Diese Cookies sind für die Grundfunktionen des Shops notwendig.
"Alle Cookies ablehnen" Cookie
"Alle Cookies annehmen" Cookie
Kundenspezifisches Caching
Diese Cookies werden genutzt um das Einkaufserlebnis noch ansprechender zu gestalten, beispielsweise für die Wiedererkennung des Besuchers.
HOLY MOLY & THE CRACKERS
+ BEANS ON TOAST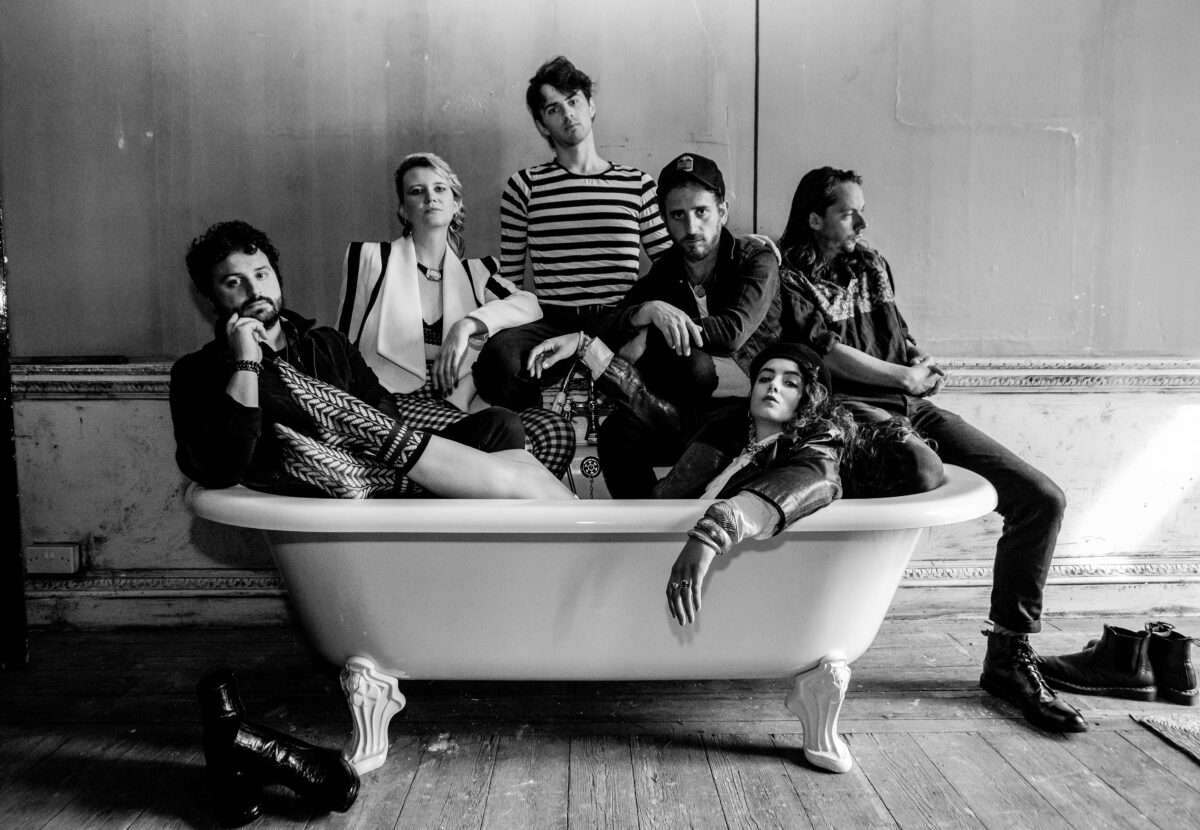 Datum:

Mittwoch, 12. April 2023

Ort:

Cassiopeia

Einlass:

19:00

Beginn:

20:00
Veranstalter: Trinity Music
HOLY MOLY & THE CRACKERSNEW ALBUM SOLID GOLD RELEASED FEBRUARY 2022ON PINK LANE RECORDS.LEAD...
mehr
HOLY MOLY & THE CRACKERSNEW ALBUM SOLID GOLD RELEASED FEBRUARY 2022ON PINK LANE RECORDS.LEAD SINGLE RED HOT OUT NOVEMBER 2ndFor a band that have from the outset been pegged as 'folk-rock', Newcastle's Holy Moly & TheCrackerssurehave come a longwayin their sound and their approach.They've been a fierce liveproposition for a decade now and released three studio albums that have seen their songs evolvefrom festival-friendly folky-stomps to something more widescreenand epic, without losing theraw,punky edge that has won themsucha loyal and vocal fanbase.Holy Moly & The Crackers have worked hard, touring relentlessly and playingcountlessfestivals, andthey'veearned their popularity and acclaim the old-fashioned way:winning audiences over one gigat a time, releasing albums that see their sound develop as they absorb new influences.
Their albums were written on the road and that comes across in the urgency and energy of the songs. Butthen lockdown hit,scuppering what was shaping up tobe their biggest year yet.But rather than licking their wounds and feeling sorry for themselves, the band decided to use thetime to write a very differentrecord, something that really reflected where they are now. The resultis Solid Gold, an album that digs deep into the Americana that's played an ever-greater part in theirsound,and isfullof the 'big skies and long roads'(partly as a result of a trip toAustinTexas in theSpring of 2022). They recorded Solid Gold in regular haunt Blank Studiosin Newcastle but tookthings to a whole new level by addingDutchproducer Wessel Oltheten to the mix.
Leaning intotheir Bob Dylan and Carole Kinginfluences, as well as the sleek beats and productionofDanger Mouse,and the pounding riff-o-ramaofJack Whiteat his most crazed,Solid Goldcouldonly be made in 2022 but feels like it could have been exhumed any time from 1970. The end resultis a rich but streamlined sound, with voices and rhythms to the fore, energetic and punchy (astorming mixfrom multiple-Grammy winner Vance Powell plays a big part in that). Thegroup'smoreintimate, folky soundon songs such as 'Come On Down'provides a great contrast to the huge riffs(as onthe pounding, almost Weezer-y 'Angeline').
The band see the albumas the clearest expressionyet of where they are as a band and as people.The lyrics have developed too. Asband co-leaderConradBirdexplains, "It's about gold, money, junk,big roads, big skies, rivers, love and death. And a 'shit,I've just turned30 in the middle of apandemic' kind of existentialism."Solid Gold is an album that's going to delight old fans and win over new ones, but more importantlyit's an album that lays bare a band at the peak of their powers, absolutely expressing their bestandmost honest selves.