Cookie-Einstellungen
Diese Website benutzt Cookies, die für den technischen Betrieb der Website erforderlich sind und stets gesetzt werden. Andere Cookies, die den Komfort bei Benutzung dieser Website erhöhen, der Direktwerbung dienen oder die Interaktion mit anderen Websites und sozialen Netzwerken vereinfachen sollen, werden nur mit Ihrer Zustimmung gesetzt.
Diese Cookies sind für die Grundfunktionen des Shops notwendig.
"Alle Cookies ablehnen" Cookie
"Alle Cookies annehmen" Cookie
Kundenspezifisches Caching
Diese Cookies werden genutzt um das Einkaufserlebnis noch ansprechender zu gestalten, beispielsweise für die Wiedererkennung des Besuchers.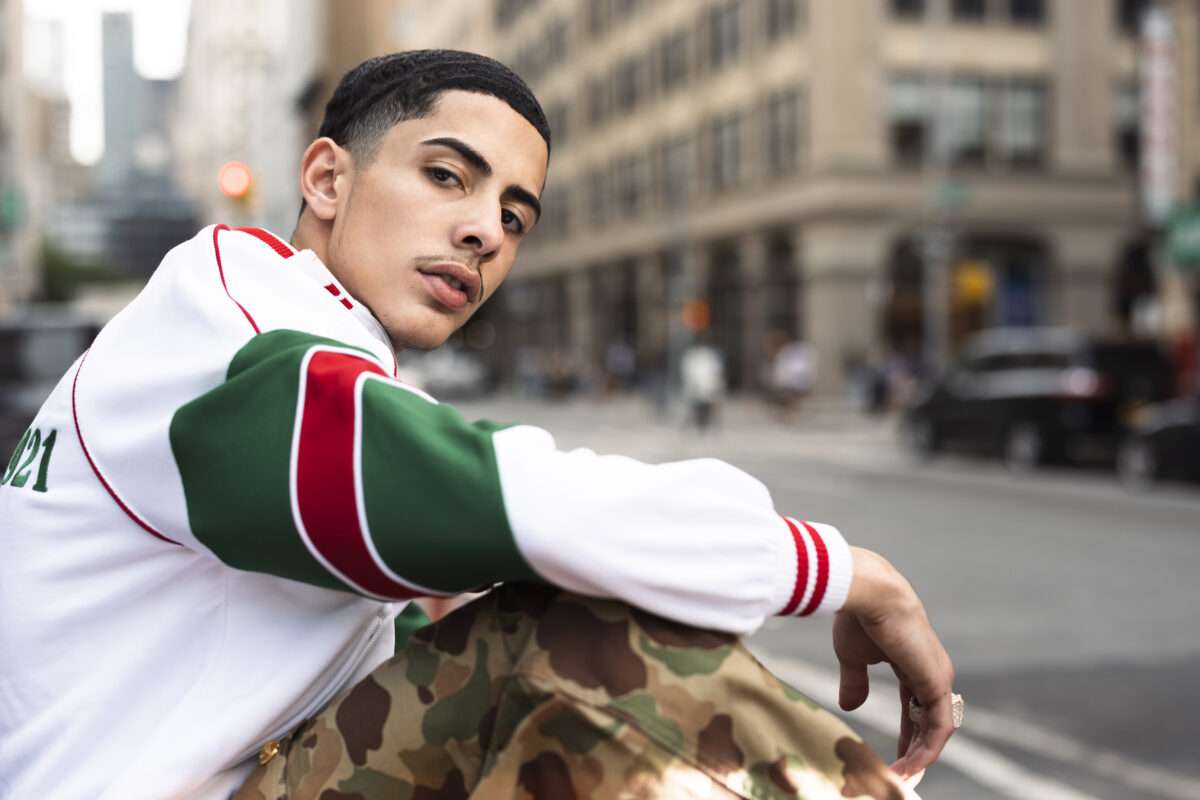 Datum:

Donnerstag, 2. Februar 2023

Ort:

Gretchen

Einlass:

19:00

Beginn:

20:00
Veranstalter: Trinity Music
J.I. makes pain sound beautiful. Combining a sleek tenor with irrepressible style, the New...
mehr
J.I. makes pain sound beautiful. Combining a sleek tenor with irrepressible style, the New York rapper merges emotional melodies and memories of the trenches for tales of battle scars and broken romance. But there are moments of triumph too, the celebrations of what he's earned and the moments he's transcended the weight of the hard times. It's a relatable sentiment that's connected with listeners around the world, but especially in his hometown—he's the face of New York's new generation. Since unloading his breakout single, "Need Me," which now has over 150 million streams, in 2019, the 20-year-old Brooklyn native has woven together pop sensibilities with relatable lyrics and gleefully nostalgic production on his way to earning legions of fans. He'll surely continue to forge his connection with these listeners and reach the ears of new ones all together with his Young & Restless EP, a glittering collection of shapeshifting confessionals, braggadocious bars, and infectious hooks that reaffirms him as one of the East Coast's most versatile songwriters. "I was in a hungry zone when I recorded this project," J.I. says confidently. "I was just in that space where no one could stop me." Checking in at 11 tracks, Young & Restless sees J.I. oscillate between icy death threats, petty flexes, and wounded romance while expanding his sound's scope.
For songs like "I Ain't Gon Lie" and "Riot," he pairs melody with menace as he traverses slippery Brooklyn drill beats. Coasting over romantic acoustic guitar, he trades in confrontation for connection on "Rightaway," a lover's ode that spills out like willful surrender. "'Cause if there's something that you need you know you'll get it right away from me," he sings in a faint falsetto. He even dives into delicate strings on "Wings," a sensuous track that emits sexy, clandestine cool. Enriching and expanding his previous sonic textures while exploring his heart with more honesty—and more clarity—than ever, the man proves his growth with Young & Restless. "It's a new and improved J.I.," he says.
J.I. was born Justin Irvin Rivera in Crown Heights, Brooklyn, to a family of hip-hop lovers. Early on, his parents introduced him to the sounds of DMX, Tupac Shakur, Eminem, and Big Pun. J.I.
naturally gravitated to the dexterous flows and tight rhyme schemes of Pun, in part because he was Puerto Rican too. "He broke barriers and he died too soon. So now I'm here. I'm his reincarnation," J.I. says. "I love what he did for our people." J.I.'s earliest forays into hip-hop were spurred by an instinct to tell his own story. "I had nothing to express myself with," he remembers, contrasting himself with kids who found passion in sports or the classroom. "I had to find that something." Inspired by his idols, he soon found his way to hip-hop. By age 12, he began a daily ritual of writing rhymes after school. "If you saw me talking to myself, it was just 'cause I was rapping," he recalls. Soon, he was recording his first songs onto his iPhone. These early efforts firmed up his technical skills and demonstrated the wide-eyed, self-assured determination that has powered his work ever since. After gaining attention from a series of freestyles he posted onto his Instagram account, J.I. was invited to compete on Jermaine Dupri's Lifetime rap competition series, The Rap Game, at the age of 15. Although he didn't win, people took notice of his sharp battling abilities, and he only continued building his buzz with a deft Shade 45 freestyle and his 2017 debut EP, Barely Famous.
Though he came up trying to rap like his musical heroes, J.I. (then going by J.I. The Prince of New York) showcased a more melodic sound on that three-song set, a fitting canvas for his more inward-looking bars. By the fall of 2019, he consummated his rise with the release of Hood Life Krisis, Vol. 1, a sparkling, soul-baring mixtape that saw him swerve between the worlds of R&B, hip-hop, and reggaeton for a sound that was all his own. That project produced "Need Me," a nostalgic tune that sampled Mýa's esteemed 2000 collaboration with Jay-Z, "Best of Me, Part 2." Soon, the single racked hundreds of millions of streams, cementing J.I.'s place as a rising star. Building on that momentum, he unloaded projects like Hood Life Krisis, Vol. 2 (2019), Welcome to GStarr Vol. 1 (2020), Hood Life Krisis, Vol. 3 (2020), and singles like "Hood Scars" and the A Boogie wit da Hoodie-assisted "R&B Shit"—securing him more critical attention than ever. "It was a dream come true," J.I. says of this earlier phase of his career. Now, he's off to pursue new dreams, and it starts with the Young & Restless EP, where he sings more passionately while writing more openly and feeling more deeply than ever before.
"Fans are gonna enjoy it," J.I. shares, proudly. Looking ahead, he wants to dive into acting and fashion while fortifying the team that's helped enable his success. More importantly, he wants to continue leveling up while reaching more fans than ever, especially his fellow Latinos. "I just wanna stick around—people die every day," he says. With his music, he hopes he can build stability and longevity, while still being able to push his sound forward. "So many artists come and go," J.I. says. "I want to be here forever."