Cookie-Einstellungen
Diese Website benutzt Cookies, die für den technischen Betrieb der Website erforderlich sind und stets gesetzt werden. Andere Cookies, die den Komfort bei Benutzung dieser Website erhöhen, der Direktwerbung dienen oder die Interaktion mit anderen Websites und sozialen Netzwerken vereinfachen sollen, werden nur mit Ihrer Zustimmung gesetzt.
Diese Cookies sind für die Grundfunktionen des Shops notwendig.
"Alle Cookies ablehnen" Cookie
"Alle Cookies annehmen" Cookie
Kundenspezifisches Caching
Diese Cookies werden genutzt um das Einkaufserlebnis noch ansprechender zu gestalten, beispielsweise für die Wiedererkennung des Besuchers.
© Chuck Brueckmann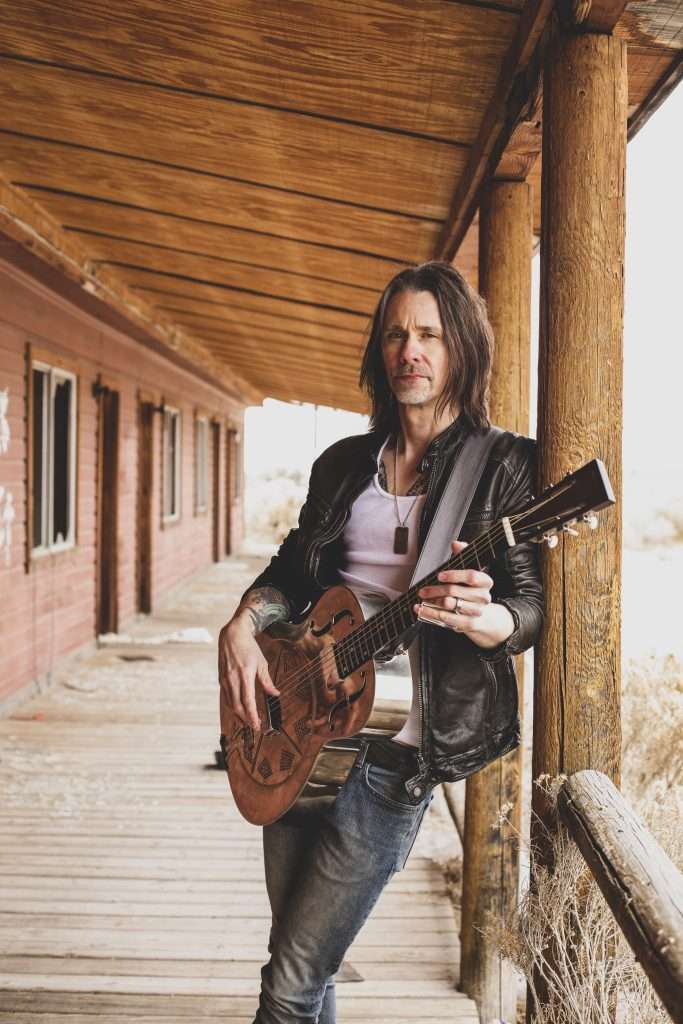 Datum:

Mittwoch, 15. Juni 2022

Ort:

Astra Kulturhaus

Einlass:

19:00

Beginn:

20:00
Veranstalter: Trinity Music
At this point, Myles Kennedy's voice precedes him. Certainly, it courses through six...
mehr
At this point, Myles Kennedy's voice precedes him. Certainly, it courses through six chart-topping albums from gold-selling rock juggernaut Alter Bridge, three records with Slash and The Conspirators, two albums from The Mayfield Four, his 2018 solo debut Year of the Tiger, and guest appearances for everyone from Disturbed and Halestorm to Gov't Mule, Sevendust, Mark Morton and Darryl "DMC" McDaniels. For as much as he remains renowned for his skyscraping timbre and earth-quaking bluesy wail, his musicianship also encompasses eloquent songcraft, thoughtful cinematic arrangements, and, of course, dynamic guitar fireworks as explosive as his astounding vocal range. That brings us to his second full-length solo album, The Ides Of March [Napalm Records]. These eleven tracks follow all of his muses into a pastiche of distorted rock 'n' roll frenzy, Memphis Delta-soaked blues catharsis, soul ponderances, and even dalliances into country.
In essence, it presents every side of Myles Kennedy. "I wanted to make sure the record was diverse," he explains. "I'm a music geek. I'm a fan. When you're known for playing a specific genre of music, you don't always have the opportunity to show your affinity for other styles. That's the beauty of making solo records. It's your moment to step out and take chances. I count my lucky stars that I've had the good fortune to make records and tour the world with so many talented musicians. With that said, the artist in me still needs to explore." Year Of The Tiger provided the perfect launchpad for such exploration. Beyond gathering nearly 20 million streams, the record arrived to widespread critical acclaim. Metal Hammer rated it "4-out-of-5 stars," while Loudwire ranked it at #1 on "The 30 Best Hard Rock Albums of 2018." Meanwhile, American Songwriter christened him, "one of the last true, rugged, gritty and compelled songwriters in the scene." In support of the record, he embarked on his first solo tour, selling out venues coast-to-coast in 2018.
For all of its acoustic power, he knew his next record would be a "louder" affair. "I knew I wanted to turn up the volume on the next endeavor," he affirms. "Probably because I really wanted to revisit my passion for playing lead guitar. I missed it tremendously. Since I play in two bands with incredible guitarists, I don't play lead as often as I used to. It's funny. I actually never intended to be a singer! Back in the day, I used to do session work and play guitar in various bands with an emphasis on leads and improvisation. Once I started writing songs, singing became more of the focus. So, I wanted to go back to that earlier approach, plug in, turn the amps up to 11 and improvise to my heart's content." As the world slipped into lockdown at the onset of the Global Pandemic, Myles simply "marched down to Guitar Center, picked up a brand-new Universal Audio interface, went back home, and just started working." He grabbed his guitar, wrote his heart out, and recorded demos at his home studio in Spokane, WA.
After four months of demoing, he hopped in the car with his rhythm section, drummer Zia Uddin and bassist Tim Tournier and they drove over 3,000 miles to Studio Barbarosa in Orlando in order to record with longtime producer Michael "Elvis" Baskette. "To get together with Elvis and his crew was actually a nice break," he smiles. "It was like rock 'n' roll summer camp." Now, Myles introduces The Ides of March with the high-flying hook and groove-driven guitar of "In Stride." A Texas blues lick rolls underneath upbeat verses before his vocals lift off on the unshakable refrain. "That track serves as a reminder to chill out and maintain a level of perspective during these strange times," he exclaims. "During the first wave of the lockdown, people were freaking out, buying up vast amounts of toilet paper and supplies to build their stash for the end of civilization. It felt as if we were all doomsday prepping. After stepping back and realizing that this too shall pass, I began to understand it might be best to keep calm, carry on and take it all in stride."
A commanding riff thumps along with a bold beat on the opener "Get Along." In between an immortal hook, Myles asserts on the bridge, "The answer in the end was never black or white," before a melodic solo seals this impactful message in stone. "The lyric was actually inspired by the Los Angeles riots that occurred during the early nineties," he reveals. "It was penned in late March before the protests happened later during the summer of 2020. I didn't have any idea what was coming. In fact, I didn't even know if the lyric would resonate, because it was based on events that took place nearly thirty years prior. Now, I realize it rings truer than ever." Serving as a powerful centerpiece, the title track "The Ides of March" stretches over seven minutes and writhes through a delicate acoustic intro where his voice barely registers above a whisper as he cautions, "Beware the Ides of March." Underpinned by unpredictable six-string sorcery, it segues from a lyrical lead into a fiery final crescendo punctuated by scorching shredding as he assures, "Cool heads prevail in times of change."
"It's an epic journey," he states. "the genesis of the initial progression and melody came to me in a dream. So, after I woke up, I grabbed my phone and a guitar and recorded it. Coming up with rest of the song was not as effortless," he laughs. "It needed to be nurtured, because I felt like it was going to be the cornerstone of the album. From a lyrical standpoint, the first half serves as a warning. It paints a sonic picture of a very dark dystopian future. The title is a reference to Shakespeare's Julius Caesar and the cautionary phrase, 'Beware the Ides of March'. The second half breaks from the bleak outlook to remind us that we can do better if we remember who we are and what we're meant to be as a society. Though it took months to complete, it was worth it in the end for me. It turned out to be very cathartic. Not only does it inspire me to remain optimistic for the future, it reminds me how to conduct myself throughout this tumultuous time in history." Then, there's "Love Rain Down." Nodding to guitar techniques pioneered by country blues legend Big Bill Broonzy, Myles fingerpicks his acoustic as he lyrically issues, "a plea born out of longing for answers and solace from all of the dark possibilities of the day."
In the end, every side of Myles shines brighter than ever on The Ides of March. "Lyrically, this album draws on the raw, dark set of emotions we have collectively experienced over the last few years," he leaves off. "Though the songs were inspired by a real sense of fear and uncertainty pervasive in the world, they still maintain an undercurrent of hope for what's to come. Hopefully, these songs will remind the listener that we haven't reached the end. That things are going to get better eventually. Musically, this record has allowed me to continue to challenge myself. In doing so, I hope it will help me to evolve not only as a musician, but as a human being. I'm a work-in-progress," he grins. – Rick Florino