Cookie-Einstellungen
Diese Website benutzt Cookies, die für den technischen Betrieb der Website erforderlich sind und stets gesetzt werden. Andere Cookies, die den Komfort bei Benutzung dieser Website erhöhen, der Direktwerbung dienen oder die Interaktion mit anderen Websites und sozialen Netzwerken vereinfachen sollen, werden nur mit Ihrer Zustimmung gesetzt.
Diese Cookies sind für die Grundfunktionen des Shops notwendig.
"Alle Cookies ablehnen" Cookie
"Alle Cookies annehmen" Cookie
Kundenspezifisches Caching
Diese Cookies werden genutzt um das Einkaufserlebnis noch ansprechender zu gestalten, beispielsweise für die Wiedererkennung des Besuchers.
COMEBACK KID
+ BE WELL + DEVIL IN ME+ SCOWL
© Jordanne Oletic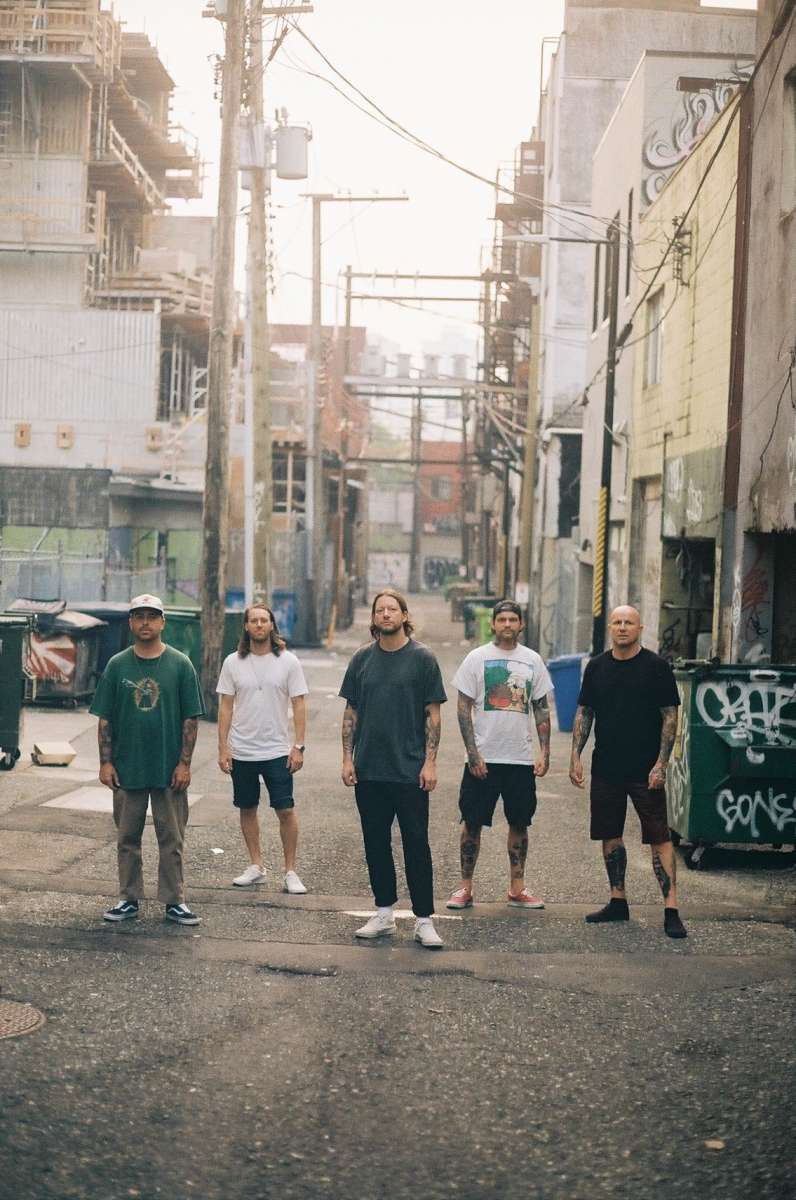 Datum:

Mittwoch, 19. Januar 2022

Ort:

Hole44

Einlass:

19:00

Beginn:

20:00
Veranstalter: Trinity Music
Complacency kills creativity, and nobody seems to know that better than COMEBACK...
mehr
Complacency kills creativity, and nobody seems to know that better than COMEBACK KID.»Outsider«,the long-running hardcore outfit's latest LP, showcases that in spades. Capturing the all-out intensity of the band's riotous live shows, it's as urgent and unrelenting as anything they've done in the past. And yet while many of their peers consider sonic evolution an enemy of their scene, COMEBACK KIDhas built a career on progression and evolution, continually expanding their now-signature sound while never compromising its integrity."We're a hardcore band, but we don't feel like we belong to any particular sect of that,"states frontman Andrew Neufeld, speaking on behalf of bandmates Jeremy Hiebert(guitar), Stu Ross(guitar), Ron Friesen(bass), and Loren Legare(drums). "We don't want to be limited in any sense, and prefer to work on our own terms."Indeed, over the course of their career, they've covered a lot of territory –both musically and literally.COMEBACK KIDfirst united in 2000 and dropped their debut LP, »Turn It Around«, in 2003. Its follow-up, 2005's »Wake the Dead«, further cemented the band's foundation of energetic, punk-propelled hardcore. With the departure of original vocalist Scott Wade, Neufeldmoved from guitar to lead vocals ahead of 2007's »Broadcasting…«More recent releases like »Symptoms + Cures«and 2014's »Die Knowing«find the band incorporating a wider array of elements and influences into their combustible sonic concoction.»Outsider«–COMEBACK KID'ssixth full-length and first on the iconic Nuclear Blast Records(New Damage Recordsin Canada) –represents the pinnacle of that progress to date, simultaneously pushing new boundaries while returning to the in-your-face immediacy of their first releases."It's always been about refining what we do and incorporating new things,"Neufeldaffirms. "This time around, we were really focused on songs that we knew would connect from the stage."To that point, 'Surrender Control'is essentially a clinic in inciting a riotous moshpit with an anthemic chorus while 'Absolute'injects some thrash metal into more familiar CBKstaples of call-and-response gang vocals and a punishing outro breakdown. They're as furious as anything in the band's back catalogue and effective foils to more ambitious offerings like 'Hell of a Scene',which combines blazing blast beats in the verses with an infections melodic hardcore chorus, andthe more hard rock-centric 'Consumed the Vision'.Neufeld's voice is as powerful and piercing as ever while also pushing into new, often moremelodic territory. That's fitting considering the wide breadth of topics he tackles in his lyrics, from the plight of innovative thinkers to a world ripe with distractions from meaningful interactions to wrestling with personal demons, however they might materialize.Of course, these 13 tracks will be volatile in the live environment. As longtime road warriors who are strangers to nowhere, COMEBACK KIDis sure to continue conquering new corners of the world. "We've always prided ourselves on trying to reach as many places as possible,"Neufeldoffers, and their still-swelling crowds everywhere from Southeast Asia to South America to mainland Europe are proof of that. They've performed at virtually every major heavy music festival and shared the stage with a who's who of their peers across virtually every genre that seeps into their ever-evolving sound.After six LPs, an EP, two live albums, and countless shows over the course of 15-plus years, COMEBACK KIDstill takes pride in pushing sonic boundaries and bringing their riotous live show across new borders."We still feel lucky to be a part of this,"Neufeldsays assuredly. "It's bigger than us and we have no intentions of slowing down or standing still."