Cookie-Einstellungen
Diese Website benutzt Cookies, die für den technischen Betrieb der Website erforderlich sind und stets gesetzt werden. Andere Cookies, die den Komfort bei Benutzung dieser Website erhöhen, der Direktwerbung dienen oder die Interaktion mit anderen Websites und sozialen Netzwerken vereinfachen sollen, werden nur mit Ihrer Zustimmung gesetzt.
Diese Cookies sind für die Grundfunktionen des Shops notwendig.
"Alle Cookies ablehnen" Cookie
"Alle Cookies annehmen" Cookie
Kundenspezifisches Caching
Diese Cookies werden genutzt um das Einkaufserlebnis noch ansprechender zu gestalten, beispielsweise für die Wiedererkennung des Besuchers.
© Will Arcand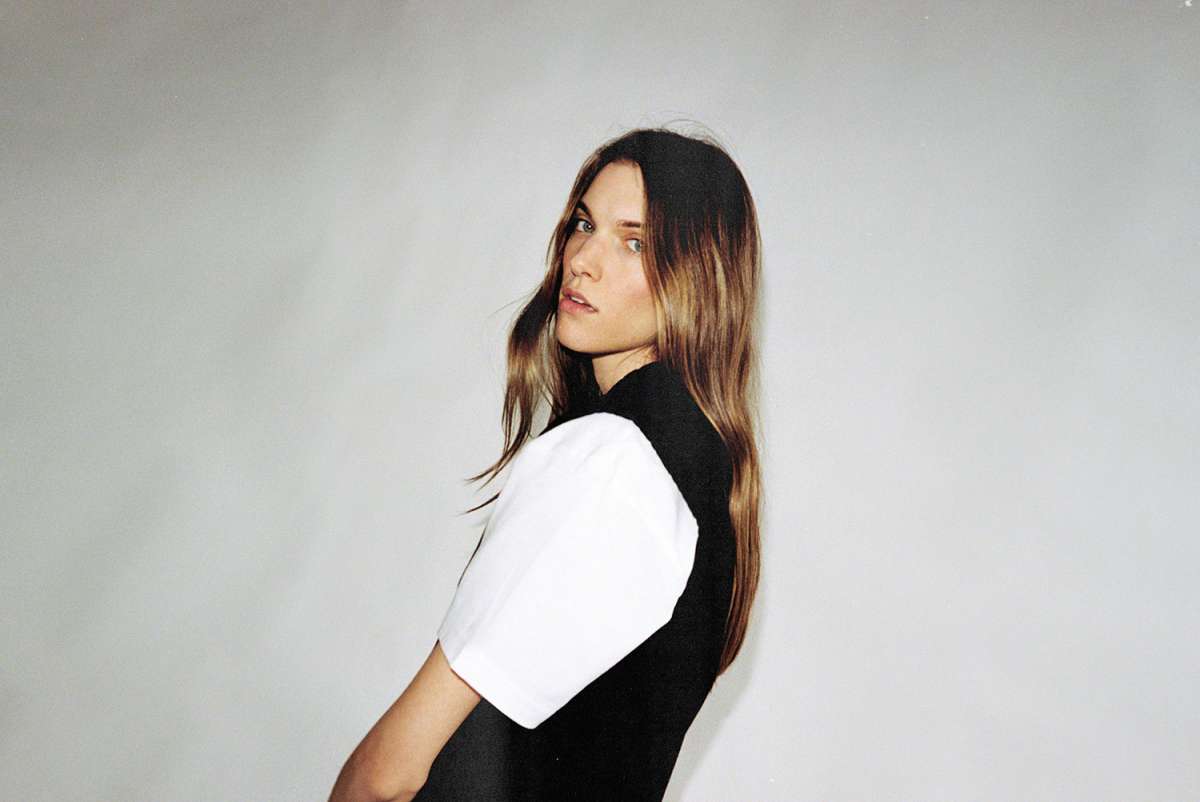 Datum:

Donnerstag, 14. April 2022

Ort:

Frannz

Einlass:

19:00

Beginn:

20:00
Veranstalter: Trinity Music
Each day offers an opportunity to build, grow, and evolve. Charlo:e Cardin maximizes this...
mehr
Each day offers an opportunity to build, grow, and evolve. Charlo:e Cardin maximizes this opportunity as both a singer and a songwriter. Guided by ins?nct and gi@ed with a seismic voice, the Montreal-based ar?st pens personal anthems about life and love without filter. Rather than shy away from specifics, she shines a light on every li:le detail, empowering herself in the process. Amassing over 160 million streams and a:rac?ng acclaim from Harper's BAZAAR, The FADER, Flaunt, NYLON, PAPER, W Magazine, Interview, Pigeons & Planes,and more, she takes flight out of flames on her 2021 full-length debut, Phoenix, which has held steady at #1 on the Billboard Canadian Albums Chart for mul?ple weeks. The album further-solidified her widespread acclaim, with HYPEBAE no?ng that, "In a sea of emerging singer-songwriters, very few have a voice as cap?va?ng and tunes as hypno?c as Charlo:e Cardin." "Musically and ar?s?cally, the concept of the Phoenix is strong because I've learned to trust my ins?ncts," she explains. "I'm listening to my inner voice, tuning out the external noise, and sharing music that's authen?cally me. Conceptually, it's a symbol of second chances and being able to adapt and work on yourself. You need to love who you are before you're ready to be in a rela?onship. I evolved so much in this process and changed in certain ways. I'm just a 25-year-old woman who's obsessed with feelings and wants to share them as authen?cally as I can. Phoenix symbolizes my growth." As a musician, she never stopped growing. The product of a musical family, dad shared his passion for rock 'n' roll, mom played piano, and grandma even taught music. At seven-years-old, Charlo:e belted out Led Zeppelin and White Stripes covers at a school concert and fell in love with "the sensaGon of singing through the mic and hearing myself really loudly." A@er the success of her Big Boy EP across Canada, she made waves worldwide with the Main Girl EP in 2017. Featuring "Main Girl" and the breakthrough "Dirty Dirty," it sparked a whirlwind two-year journey around the globe. She supported the likes of Nick Murphy and BØRNS in addi?on to selling out headline shows on mul?ple con?nents. Not to men?on, she graced the stages of fes?vals such as Bonnaroo and Osheaga in addi?on to FesGval d'Été de Québec (as a special guest of S?ng and Peter Gabriel). Returning home, she locked herself in the Cult Na?on studio with producer and co-writer Jason Brando throughout 2019. Co-wri?ng the bulk of the project together, the process enabled her to progress. "I had never really co-wri:en before," she explains. "I'd only worked in a very isolated way from home. It was fun to include my crew, because it made everything more exci?ng. Lefng their ar?s?c input be super present was a revela?on. The ideas kept flowing. It felt fresh, but the album is one-hundred percent me, my life, and things I've seen and experienced. We recorded a lot of these right on the spot. Much of the album is comprised of first takes, because they have those magic sparks." The magic carries through the first single "Passive Aggressive." Curling around a danceable bass line, the main synth lead glows with eigh?es gloss as Charlo:e's vocal acroba?cs enchant. Soulful verses build towards a high register hook as she croons, "Hallelujah, baby. We're no longer together." "It's basically a song about the relief, celebra?on, and libera?on you feel once you get rid of a toxic rela?onship," she explains. "It's about a very passive aggressive ex and just those toxic vibes. It's being happy to be on your own and embrace your inner strength." Meanwhile, so@ piano courses underneath her dynamic voice on "Anyone Who Loves Me." The twinkle of keys offsets a no frills warning, "We're not your fancy dolls. You beVer set us free, or else we'll fuck you up." "It discusses how society expects women to behave," she goes on. "I was in the modeling industry from fi@een un?l twenty-years-old. Everyone wants you to be a certain way. It's constant pressure to deal with when you're in the public eye. It's something I've struggled with for so long. It was important to express how strongly I feel, but maintain a balance where the song is pleasant to listen to." Represen?ng an overarching theme, the ?tle track swings towards a fiery refrain, "I had to burn everything that I was just to come back like a phoenix." "It's my favorite song," she admits. "It's about not loving yourself enough to give someone the love they deserve. You realize it and work on who you are to be able to love yourself and this person the way you should."