Cookie-Einstellungen
Diese Website benutzt Cookies, die für den technischen Betrieb der Website erforderlich sind und stets gesetzt werden. Andere Cookies, die den Komfort bei Benutzung dieser Website erhöhen, der Direktwerbung dienen oder die Interaktion mit anderen Websites und sozialen Netzwerken vereinfachen sollen, werden nur mit Ihrer Zustimmung gesetzt.
Diese Cookies sind für die Grundfunktionen des Shops notwendig.
"Alle Cookies ablehnen" Cookie
"Alle Cookies annehmen" Cookie
Kundenspezifisches Caching
Diese Cookies werden genutzt um das Einkaufserlebnis noch ansprechender zu gestalten, beispielsweise für die Wiedererkennung des Besuchers.
© Ben Pollard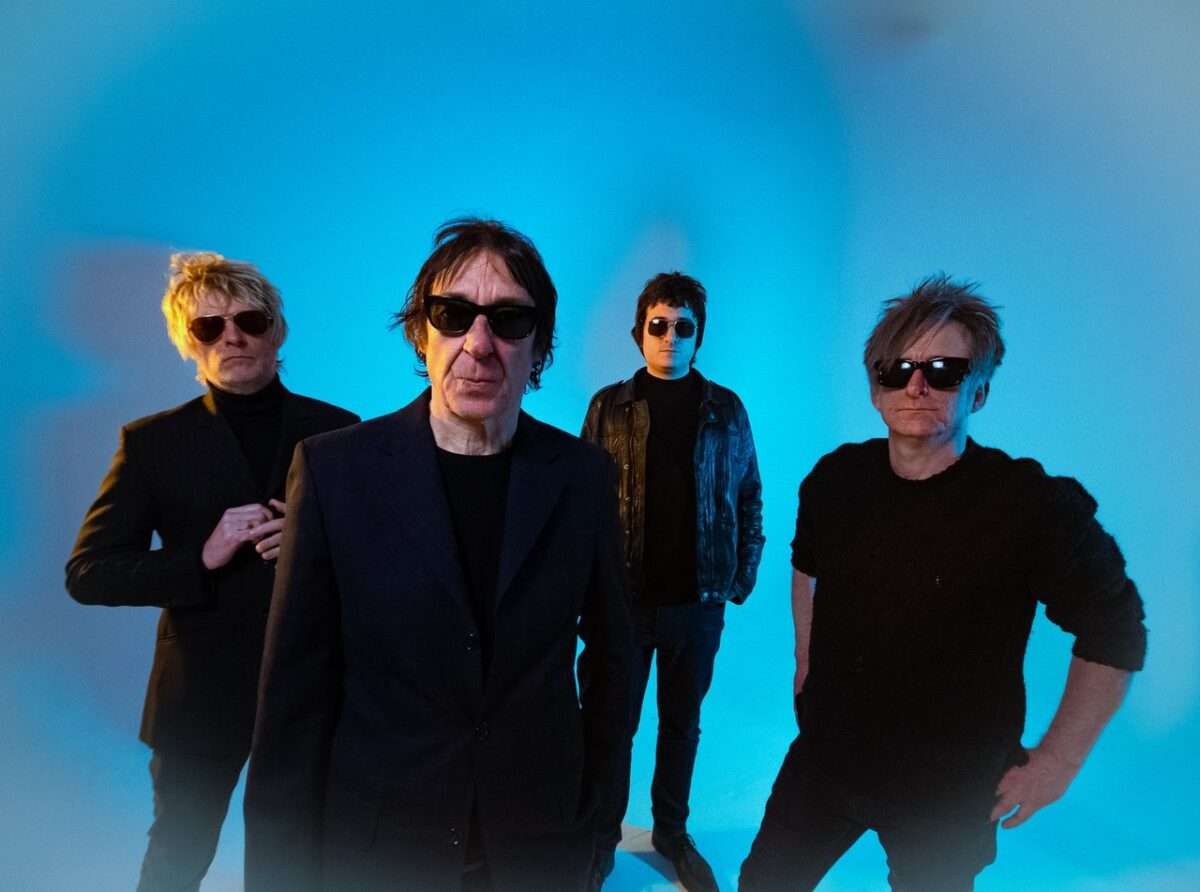 Datum:

Samstag, 13. April 2024

Ort:

Huxleys Neue Welt

Einlass:

19:00

Beginn:

20:00
Veranstalter: Trinity Music
In a darkening musical landscape where viral fads and AI-generated fakery share chart-space...
mehr
celebrating 45 years of 'singles going steady'
In a darkening musical landscape where viral fads and AI-generated fakery share chart-space with the self-absorbed products of the nation's stage schools, Buzzcocks shine out as a gleaming beacon of hope. A constant, ever-evolving presence over the last 45 years of pop culture, the band's legendary status will be set in stone — literally — with their inclusion in the Music Walk Of Fame in September, joining an illustrious roll call including David Bowie, The Who, Madness and Amy Winehouse.
The band's never-better live shows, meanwhile, are electrifying reminders of rock music's power to inspire, educate and inform. All delivered with an energy and conviction of a band half their age. "It's my lifeblood," says Steve Diggle — 68 years young — of a non-stop touring schedule which over the summer will see them play to thousands of fans across Europe and the UK. "I've still got the fire in my belly. Some musicians get bored of being on the road, but I'm institutionalised. I've done 50-odd years of staying in hotels. It's what I signed up for. Ever since I saw Bob Dylan in the back of a black taxi in (D.A. Pennebaker's 1967 documentary) Don't Look Back, I always wanted to live this kind of life — being interviewed in the back of a black taxi on the way to the studio."
While most of their punk peers are content to traverse the globe in jukebox-style revue shows, Buzzcocks continue to move with the times, attracting new fans wherever they go. A case in point being the huge all-ages crowd the band pulled at the Iggy Pop-headlined Dog Day Afternoon in July. "There's not a lot of intellectual or emotional thinking in music these days," observes Steve. "People are being controlled. They'll watch a video of someone falling over a banana skin and think they're being entertained. They don't realise the beauty of words, and the power of music. I'd like to think young kids who come to see us feel the same excitement I got from Little Richard and Chuck Berry. It goes back to the punk thing. It was about attitude and a way of thinking. We had the questions, but we didn't have the answers. But the questions are the important thing."
This desire to challenge both themselves and their audiences was reflected in 2022's Sonics In The Soul. An eclectic mix of gilt-edged power-pop ('Venus Eyes'), Big Star-esque bangers ('Nothingness World') and Groundhogs-style riffing ('Experimental Farm'), it was both a critical and commercial success — a reminder that Steve Diggle has always been a master songwriter: a Lennon to Pete Shelley's McCartney.
The album also caught the ear of rock royalty. 'Little' Steven Van Zandt put in a request to remix Who-like epic 'Manchester Rain', while Elton John got in touch with Steve to rave about first single 'Senses Out Of Control', playing the track on his Apple Radio show.
"Sonics In The Soul was a bridge from the old Buzzcocks to the new," says Steve. "At the time, a lot of people said, 'You can't carry on without Pete.' But I'd always written my own songs. Looking back, we were like two mountain climbers. We needed each other. But since then I've taken [the band] on and it made it more heroic."
Buzzcocks have always been about innovation, experimentation and taking risks. In 1977, the band's self-financed debut 'Spiral Scratch' EP gave birth to the independent sector. A primary influence on everyone from Orange Juice to Green Day, the string of timelessly melodic hit singles which followed (including Diggle-penned classics 'Promises' and 'Harmony In My Head' ) brought radical ideas to a Top Of The Pops audience — reflecting influences ranging from Bob Dylan to Harold Pinter; Samuel Beckett to Stockhausen.
"I had a Stockhausen box set," he says of his listening as a teenager. "I had the box room at home and I'd record my mum doing the hoovering and play it back. I loved the idea of white noise. We always had that discordant, uncomfortable element in Buzzcocks." For Steve and his bandmates, punk wasn't so much a wake-up call as a signal that other people across the country were feeling the same way. "I didn't need Joe Strummer or Johnny Rotten to tell me what was going on," he explains. "Buzzcocks were probably the most philosophical of all the punk bands. I loved The Clash and The Jam, but most of them were just there for the party —writing songs about getting a job. We'd read the existentialists. We were interested in the complexity of life. It was deep thinking wrapped up in a pop song. Rather than being linear, we were using abstract images to create a mood — the same way James Joyce did with Ulysses. That inspired a song like 'Fast Cars'. At 17 I'd seen my best mate die in a car crash, and it gave me a different perspective. The Joyce thing of only knowing the meaning of life through knowing the meaning of death."
While punk is widely considered as rock's Year Zero, the truth is that Buzzcocks were simultaneously tapping into a far older tradition, stretching back via Chuck Berry and Little Richard to the Delta Blues. "We were white blues," explains Steve. "My theory now is that instead of the cotton fields, we had the cotton mills, where kids would be sent up chimneys and made to work 18 hours a day. That was our blues — the white trash of Manchester."
Having toured the world and released three classic albums — Another Music In a Different Kitchen, Love Bites and A Different Kind Of Tension — in quick succession, the band imploded in 1981. A successful reunion of the classic line-up (Pete Shelley — guitar vocals; Steve Diggle — guitar vocals; Steve Garvey — bass; John Maher — drums) in 1989 led to a non-stop touring schedule prior to Shelley's death in 2018. However, the band's next chapter promises to be their most exciting yet. "I'm halfway through the new record, which is going to be called Attitude Adjustment," says Steve in conclusion. "It's a step on from Sonics In The Soul. It feels like an exciting new era, and a new spirit. I can't wait to get out there and play these songs to people. It's not about ego, for me. I'm a working-class kid, who always loved music. I never thought I'd be involved in it. But I've got my chance, so I'll give back as much as I can, because I believe in it as much as I always did. We're the holiest church in rock 'n' roll."
With Steve Diggle as High Priest, Buzzcocks are still the band to believe in.