Cookie-Einstellungen
Diese Website benutzt Cookies, die für den technischen Betrieb der Website erforderlich sind und stets gesetzt werden. Andere Cookies, die den Komfort bei Benutzung dieser Website erhöhen, der Direktwerbung dienen oder die Interaktion mit anderen Websites und sozialen Netzwerken vereinfachen sollen, werden nur mit Ihrer Zustimmung gesetzt.
Diese Cookies sind für die Grundfunktionen des Shops notwendig.
"Alle Cookies ablehnen" Cookie
"Alle Cookies annehmen" Cookie
Kundenspezifisches Caching
Diese Cookies werden genutzt um das Einkaufserlebnis noch ansprechender zu gestalten, beispielsweise für die Wiedererkennung des Besuchers.
POLARIS
+ SILENT PLANET + THORNHILL + PALEDUSK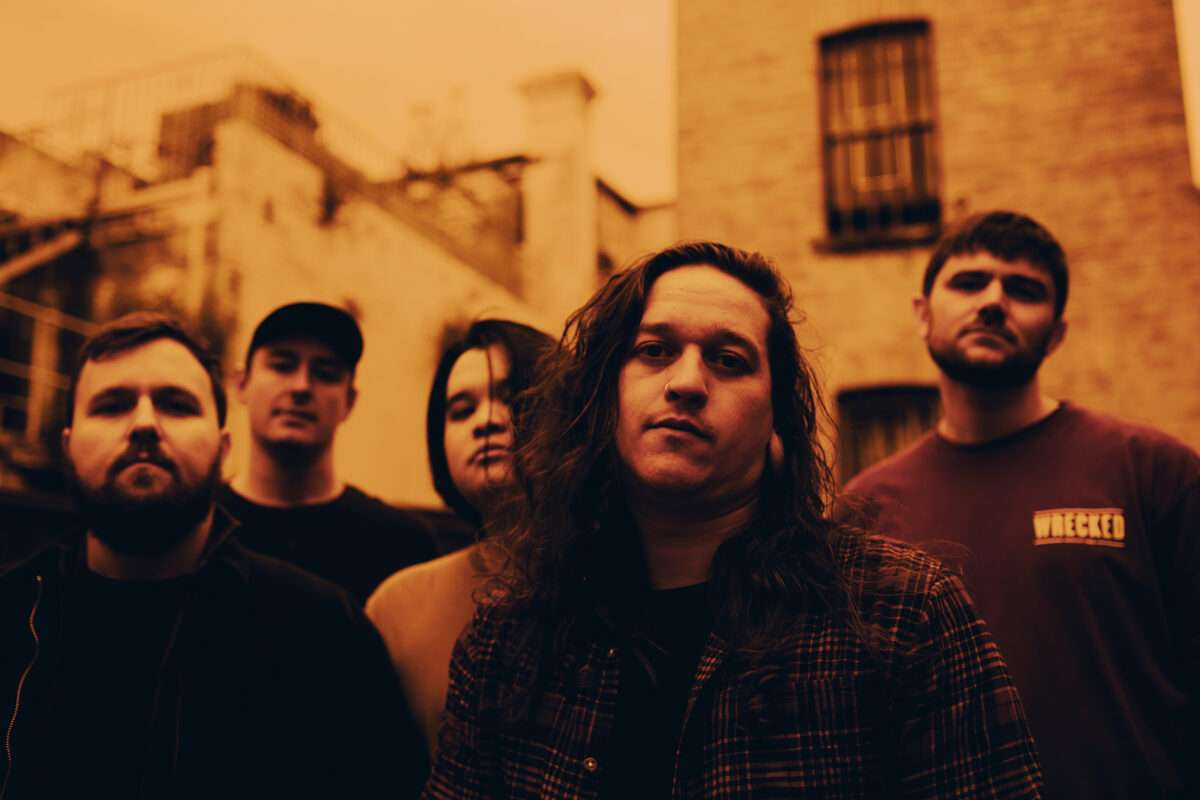 Datum:

Freitag, 29. März 2024

Ort:

Metropol

Einlass:

18:00

Beginn:

19:00
Veranstalter: Trinity Music
Fear: humanity's great divider, but also its most potent unifier. It's this very notion that...
mehr
FATALISM EU/UK TOUR 2024
Fear: humanity's great divider, but also its most potent unifier.
It's this very notion that lies at the beating core of Polaris's third album Fatalism; a record shaped by the sense of despair and dystopia that engulfed the world over the past few years, and the overwhelming accompanying sensation that we were powerless to change course.
Equally steeped in angst alongside underlying catharsis, an expanded thematic gaze and heavier sonic terrain, Fatalism organically builds on the bleak imagery and hard-hitting soundscapes permeating Polaris's ARIA Award-nominated 2020 release The Death of Me. But rather than wallow or stagnate, Fatalism instead powerfully holds up a proverbial mirror while also galvanizing the Sydney five-piece's trademark blend of melodic metalcore, lush post rock, electronic flourishes and beyond.
"I don't think many of us have experienced such a period of division in our own lifetimes," shares drummer and lyricist Daniel Furnari, "and at some point it occurred to me that through all the conflict and debate raging everywhere, maybe the one thing that was universally relatable was that we were all afraid. No matter what side you were on, the potential outcomes looked terrifying.
Across the space of 11 tracks, Fatalism wields emphatic relatability and explosive arrangements, from its atmospheric, doom-laden opener Harbinger to the foreboding anthem Nightmare and the pummeling delights of The Crossfire, both dealing in elasticated riffs and the coruscating vocals of Jamie Hails. As a whole, Fatalism casts its gaze more outwardly than its 2020 predecessor The Death Of Me, by contrast a largely introspective record. And while strictly not a pandemic album, it was impossible not to be somewhat impacted and influenced by the events surrounding its making. The end result is an album that combines Polaris's trademark melange of ferocity and melody with new sonic twists and a lyrical focus that, while far from easy listening, is as cathartic for the listener as it is the group.
"For us, fatalism is the resignation to the idea that you have no control over certain things, that some things are almost pre-determined and inevitable" Furnari concludes, "which seems like a negative and almost fearful notion. But one of the reasons I was drawn to it as a concept and as an album title was that there's almost a freedom in that idea too. Once you can accept that there are certain things you simply can't control – it's actually very liberating.
"We want people to feel a sense of connection to something outside of themselves when they hear this album. There's a certain peace that comes with accepting that there are some things larger than yourself and redirecting that fear." Fatalism is due out Friday 1 September 2023 via Resist Records.