Cookie-Einstellungen
Diese Website benutzt Cookies, die für den technischen Betrieb der Website erforderlich sind und stets gesetzt werden. Andere Cookies, die den Komfort bei Benutzung dieser Website erhöhen, der Direktwerbung dienen oder die Interaktion mit anderen Websites und sozialen Netzwerken vereinfachen sollen, werden nur mit Ihrer Zustimmung gesetzt.
Diese Cookies sind für die Grundfunktionen des Shops notwendig.
"Alle Cookies ablehnen" Cookie
"Alle Cookies annehmen" Cookie
Kundenspezifisches Caching
Diese Cookies werden genutzt um das Einkaufserlebnis noch ansprechender zu gestalten, beispielsweise für die Wiedererkennung des Besuchers.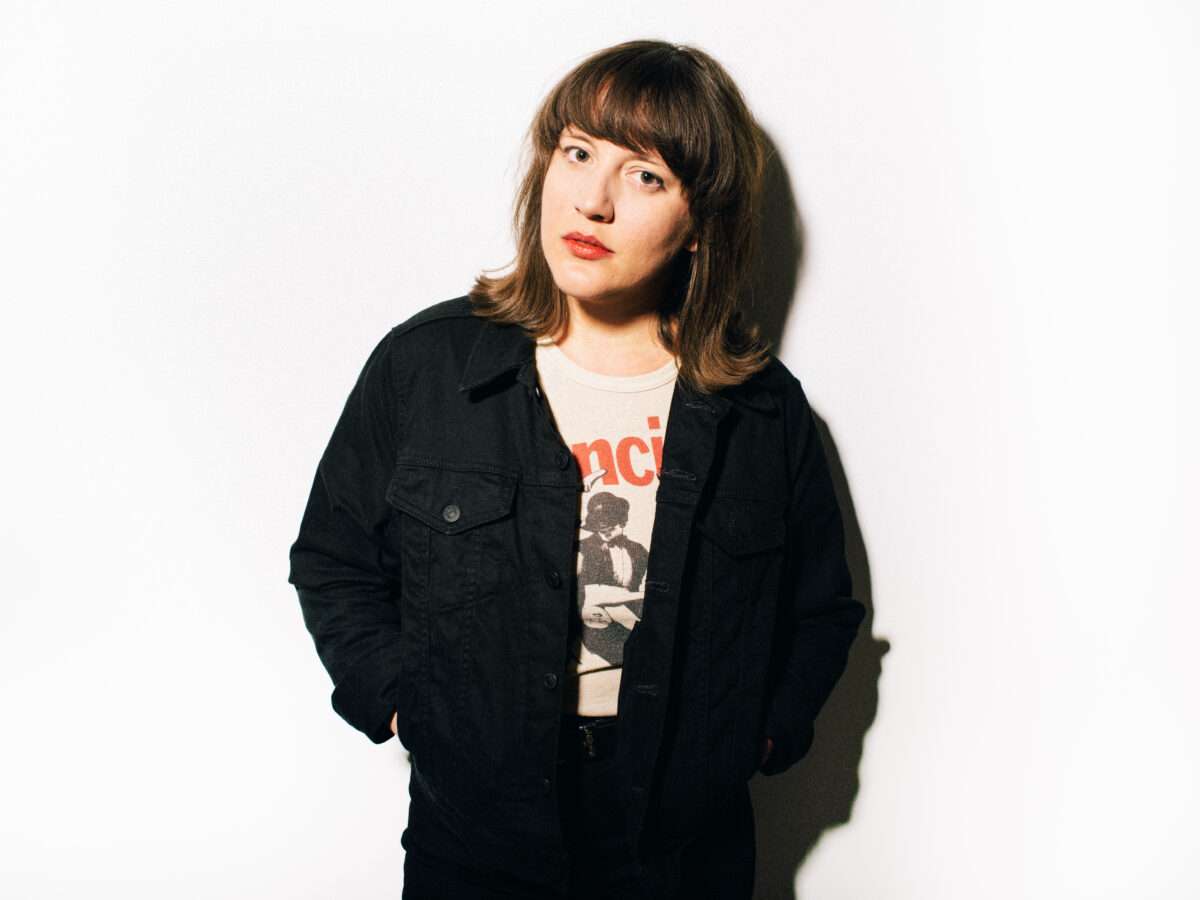 Datum:

Freitag, 15. September 2023

Ort:

Privatclub

Einlass:

19:00

Beginn:

20:00
Veranstalter: Trinity Music
In February of 2020, singer-songwriter Caitlin Rose settled in at Nashville's Sound Emporium...
mehr
In February of 2020, singer-songwriter Caitlin Rose settled in at Nashville's Sound Emporium Studios for a week of tracking with William Tyler, Brian Kotzur, Jack Lawrence, and Luke Schneider. After a seven years absence following the release of her sophomore LP, The Stand-In —a self-described Sisyphean nightmare of false starts and career blocks—Rose was ready, with the encouragement of close friend and producer Jordan Lehning, to give the rock a final push. "It happened so fast that there was no time to worry about what could go wrong; all I walked in with was the excitement," she says. When she and Lehning planned to return for overdubs in early March, neither expected that the world would turn on its head in little more than a week, that a tornado would soon wipe half of east Nashville off the map, or a global pandemic would, as it has for so many others' projects, further delay completion. Paradoxically, though, sitting with her songs a little longer turned out to be exactly what Rose needed. "I had all the pieces," she says. "It just took a while to make them fit. The initial charge of going into the studio with people I trusted and seeing it through was so inspiring, and then the world just stopped. It was a terrifying shift, but Jordan set the path for us and figured out how to utilize this new uncomfortable freedom of time. It led to a process more joyful than any I've experienced making music."
The resulting record, CAZIMI, out November 18, 2022 on Missing Piece, finds itself released into the world at the exact right time. We're not quite post-pandemic but we're certainly post-vibe shift. Things are falling apart, systems are failing in front of us; chaos and danger await us the moment we step out our front doors. The perpetual mood is that of a constant hum of anxiety as we try to cope, with varying degrees of success, with the collective trauma that has consumed us unrelentingly for the past few years. Taking its title from the astrological term for when a planet is in such close, specific proximity to the sun that it's considered to be in the heart of it, CAZIMI finds the listener at the moment with its examination of trauma, chronicling "the slow motion unraveling of somebody's life" in the aftermath. The thing about cazimi is that it's fleeting, accidental, even—a moment of exaltation that goes just as fast as it comes. It's a phenomenon that Rose could relate to: "I was never prepared to take on everything that happened to me in my early twenties. Being all of a sudden thrust into spotlights that I had little business being under was rarely empowering, often more so debilitating, and being in the rush of it all, I never could quite catch up," she explains. "I was living that 'combust to the sun' narrative and the burnout was inevitable"
With a voice equal part honeyed and world-weary, Rose sings self-aware songs of self-destruction, documenting proclivity and impulse control, bad habits in life and in romantic pursuits. The album brims with incisive, well-observed tracks full of searching vulnerability, ruminating on the things done to us and the various coping mechanisms and behaviors we adopt to feel in control in their wake. The characters in Rose's songs traverse a spectrum of situations, from partying as self-sabotage (the punchy "Lil' Vesta") to dating a string of objectively toxic choices ("Holdin'"), trying their dogged best at self-improvement ("Getting It Right," co-written with Courtney Marie Andrews) to conflating self-acceptance with defiant rejection of popularity ("Nobody's Sweetheart," co-written with Daniel Tashian). Elliptical guitars in "Black Obsidian" reflect the repetitive spiral of fixation and projection, the wrestle between the need to let go, move on, and work with yourself and the desire to overanalyze someone to the point that the narrative you've created obscures the less-than-ideal reality. "Find a scratch in the scrying glass/it's your own reflection you can never trust/Why in the hell do we keep looking back/With the devil always running after us," the narrator laments. "How Far Away" picks up a similar thread, chronicling the jarring feeling of disconnect and unfamiliarity with someone with whom you once felt close. On the heart worn ballad "Blameless," Rose pushes the endless back and forth into its logical endpoint, its narrator realizing that sometimes there simply is no fixing something that was never meant to work. Sometimes accountability falls by the wayside; rarely is there a clear villain and victim in the dissolution of a relationship. Sometimes it just doesn't matter anymore. A standout staple of Nashville's rock scene, Rose is "witty, brilliant company"(Pitchfork) and a "promisingly wry lyricist" (The Guardian) with a "wily and impressive blend of melancholy and cheek."(New York Times) Her 2011 full-length Own Side Now earned her praise for her "sweet, knowing voice and a penchant for lyrics that are far darker" (New York Times), nestled in "simply adorned song-craft which…never seem constrained by Nashville tropes, old or new."(BBC Music)
Rose's 2013 follow-up, The Stand In, further established her as "the future of Nashville and American country music" (BBC Music), her voice "a striking instrument"(Pitchfork) that "channels Music Row architects from the '50s and '60s like Owen Bradley, Bob Ferguson, and Chet Atkins, redolent of the torchy, carefully crafted brilliance of country's glory days."(Spin) On CAZIMI, Rose boldly dismisses the preconceived idea of what a "Caitlin Rose Album" should be. Instead, she skips across genres, combining new wave influences like Elvis Costello and Magnetic Fields with the pop stylings of Katrina and the Waves and the melancholy Americana of David Berman and Silver Jews alike into one cohesive mix-tape. "Caitlin used to make mix-tapes all time, and is so encyclopedic about music and knows so much. I think that's what this album is; it's really just her," says Lehning. "She's got a lot of stories in it and she has a lot of opinions about the approach and what it should sound like, and I think she made that happen."
"I've never felt comfortable limiting myself to any one genre, in what I listen to or what I make,"Rose says. But rather than disjointed parts, these songs form a cohesive, robust whole, reflecting the multifaceted complexity of a fully-realized person—even if things had to be pulled apart and put back together a few times to get there. "I don't think anybody's going to expect this," Lehning remembers telling Rose during the mixing process. "But this is exactly who you are." In the process of creating CAZIMI, she's reclaimed the narrative, focusing more on its powerful force than its temporary nature. "I don't want all I have to offer carrying around an expiration date," she says. "I want to have all the time in the world." For Rose, the process of creating CAZIMI meant reframing its meaning. Cazimi became the ideal. As if in the heart of the sun, a place where a person can stand empowered by their own light rather than eviscerated by it.
"Look out of your window, babe/There's nothin' blooming in the yard," Rose sings on the penultimate track "All Right (Baby's Got a Way.)" But even the most barren soil can eventually turn, with a little time and care. "I've finally moved into this place where I've spent the last year and a half gardening. It's a good way of trying to create a more beautiful life for yourself, growing things. In other places I lived in the last 10 years, I was just trying to hide from the world." Rose says. "I was listening to this song and looking around at all these flowers and things I've somehow been able to keep alive and I realized, 'Oh my god, something's changed.'That's how I'm feeling about putting out this album. It's been this 10 year streak of doom and disappointment, then all of a sudden everything looks a little less dark and now it's more of an 'Oh my god, I'm winded.'"