Cookie-Einstellungen
Diese Website benutzt Cookies, die für den technischen Betrieb der Website erforderlich sind und stets gesetzt werden. Andere Cookies, die den Komfort bei Benutzung dieser Website erhöhen, der Direktwerbung dienen oder die Interaktion mit anderen Websites und sozialen Netzwerken vereinfachen sollen, werden nur mit Ihrer Zustimmung gesetzt.
Diese Cookies sind für die Grundfunktionen des Shops notwendig.
"Alle Cookies ablehnen" Cookie
"Alle Cookies annehmen" Cookie
Kundenspezifisches Caching
Diese Cookies werden genutzt um das Einkaufserlebnis noch ansprechender zu gestalten, beispielsweise für die Wiedererkennung des Besuchers.
COUNTERPARTS
+ KUBLAI KHAN TX + PALEFACE + DYING WISH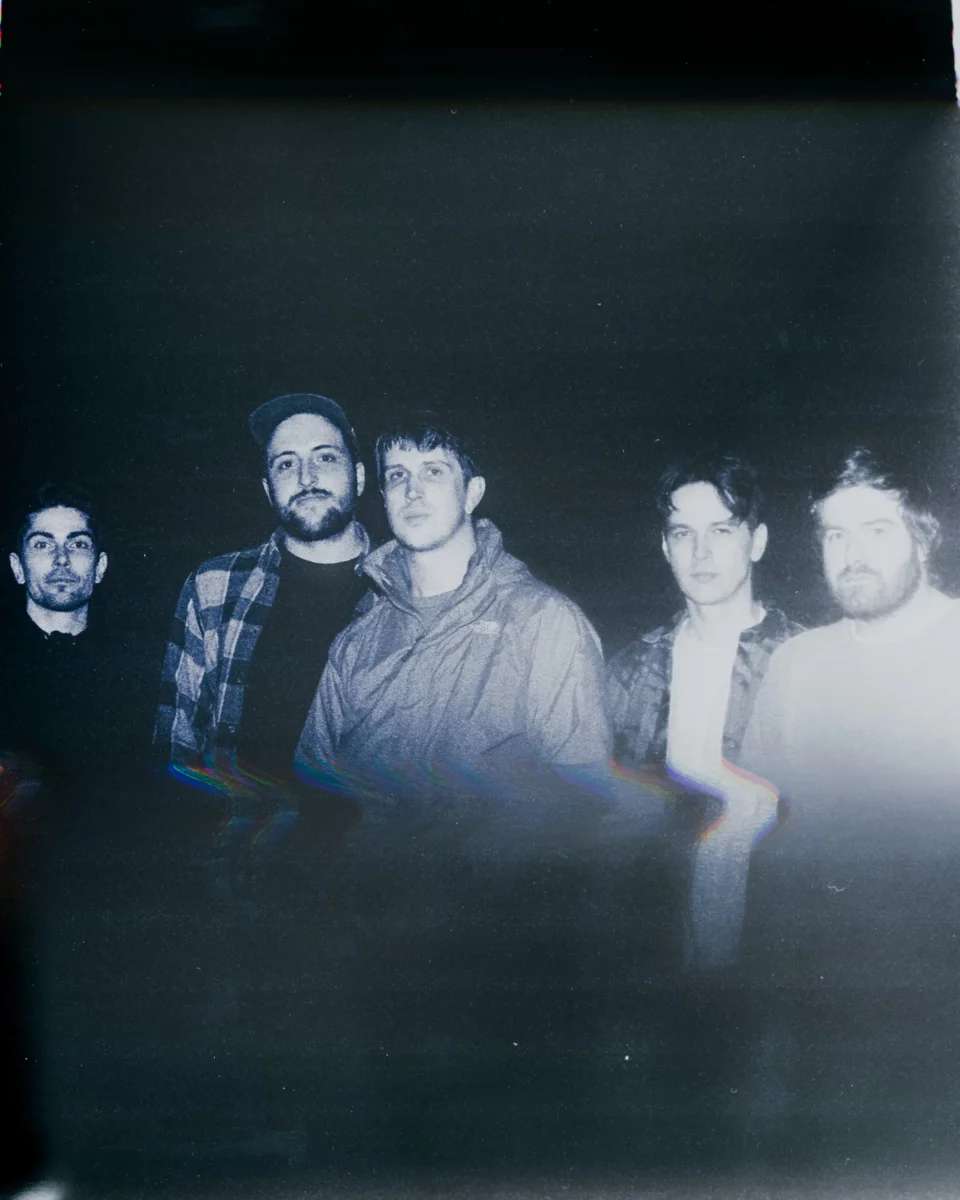 Datum:

Sonntag, 16. April 2023

Ort:

Hole44

Einlass:

18:00

Beginn:

19:00
Veranstalter: Trinity Music
There's an anxiety in life that comes from knowing there isn't anything to do but try to...
mehr
European / UK Tour 2023
There's an anxiety in life that comes from knowing there isn't anything to do but try to prepare for the inevitability of change. And sometimes the only thing that can make a drastic shift or an ending more difficult is to see it coming. On their seventh full-length, A Eulogy For Those Still Here, Counterparts set out to capture that surreal space in-between, and in the process pushed their sound to its greatest extremes to make their most definitive statement as a band.
"I think I deal with things by preparing myself for the end," explains vocalist Brendan Murphy. "When I notice something is wrong or something's up, I can't just wait for it to happen. I start catastrophizing and then sometimes I end up willing these things into existence. With so much of this record I'm mourning the loss of someone that's still alive or saying goodbye to something that hasn't left yet." Murphy's preoccupation with endings reaches wide, from relationships dissolving, to friendships fading, to loved ones passing away–and even to his band.
Since forming in 2007, Counterparts–made up of Murphy, guitarists Alex Re and Jesse Doreen, bassist Tyler Williams, and drummer Kyle Brownlee–have gone from the Hamilton, Ontario, underground to touring the world as hardcore heavyweights. But with 15 years already under their belts, Murphy couldn't help but consider a day where his well might run dry. "I started to think about what it would be like to write a record as if it would be our last, to try and make something that I knew I would be satisfied with if it was," the always candid singer explains. "I love this band, it's the most important thing I've ever done and I'm very fortunate to have it, but we put a lot into it and it's not the most sustainable way to live." Murphy's forthrightness is part of Counterparts' appeal, and it's earned them a loyal fanbase who have come to appreciate the unflinching honesty that's at the heart of everything the band does. "We're just totally transparent," Murphy says. "Almost to a fault. I don't hide how I'm feeling lyrically, I'll say whatever publically, there's just no secrets. So although there's some ambiguity with this record, I also think people will understand where we're coming from."
With these self-imposed high stakes, the band convened at Graphic Nature Audio with their longtime producer/engineer, Will Putney (Knocked Loose, Every Time I Die, Vein.fm) to make what would become A Eulogy For Those Still Here. In addition to Putney's reliable hand at the helm ("I can't think of anyone better than Will," Murphy laughs. "He's got a Grammy, he knows what he's doing!"), the album also sees the return of Doreen and Re. The two guitarists' roles in Counterparts date back to the band's earliest days and their return to the fold was a full circle moment. "It's been great to have Jesse and Alex fully back," Murphy says. "They were still contributing to a lot of writing even when they'd left, so it really feels like we're getting to pick up where we left off. It was the most collaborative writing process we've ever had for sure."
The resulting album feels like Counterparts have honed every element of their sound into its sharpest point, resulting in 11 of their most viscerally compelling songs to date. A Eulogy For Those Still Here kicks off with "Whispers of Your Death," a towering blast of frentic, metal-tinged hardcore that spins on a dime between soaring leads and vicious riffs, all while Murphy's eye-bulging roar lays out a meditation on preemptive grief. "My cat, Kuma, has been sick," he explains. "Even when the vet tells me he's doing ok, I think he's going to die. If he sneezes I go to the worst case scenario, and that's definitely the mindset I was in when I was writing these songs."
The theme reappears on tracks like "Flesh To Fill Your Wounds" or "Bound To Burn;" the former a rumination on fading love, while the latter explores the unexpected frustrations and pressures of pursuing a creative passion. Murphy's forthrightness continues on pummeling mid-album standout "Sworn To Silence." "The song is about my struggles with lyric writing," he says. "While we were in the studio, I found it extremely difficult to come up with new ways to convey how I feel. And I've grown increasingly frustrated with constantly tapping into some of the darkest points of my life. There were so many nights I spent face down on the floor trying to express my feelings through lyrics and wondering 'why am I doing this?' After this album was finished, I was obviously happy with my contributions, but sometimes I wonder how much longer I can keep this up." Yet Murphy's lyrics still cut to the core, like on the album's ominous title track, where he directly addresses his fears of impending loss. "A lot of these songs read as though I'm delivering the eulogy at a funeral even though the subject I'd written about was very much still alive–and also in attendance."
A Eulogy For Those Still Here comes to a close with "A Mass Grave of Saints," and as the song's earth-shaking aggression crashes into heartrending melody and atmosphere, Counterparts sound as if they're pouring every last ounce of themselves into the music. It's one of the most climactic songs the band have ever written, and offers a suitably jaw-dropping conclusion to a record that revolves around endings. But as the final wash of guitars slowly fades away, the song still feels like more of a question mark than a period. "All of these things I have are still a big part of my life but one day they won't be, and I don't want to be focusing on that instead of enjoying the time I have with them," says Murphy. "Maybe I'm saying goodbye preemptively but I think it's important to say goodbye while you can."